Sidewall Conveyors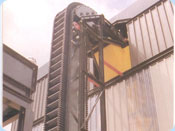 Sidewall Conveyor Belt System with the design of the corrugated sidewalls and manufactured from high strength abrasion and wear resistant material to extend the advantages:
No Transfer Points , No Spillage With Steep Angle Conveying Upto 90°, Maximum Utilisation Of Space , Minimum Maintenance , Wide Range Of Materials Can Be Handled , Low Power Requirements.



Idlers \ Rollers & Pulleys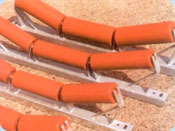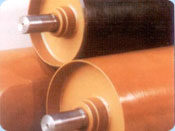 The life and perfomance of Belt Conveyor System largely depends on the quality and high degree of eficiency of conveyor components. Masyc's advance manufacturing methods and extensive quality assurance procedures provide Idlers / Rollers & Pulleys which are both economical and dependable.