Screw Conveyors

Screw Conveyor is among the simplest and most versatile type of Material Handling Equipment . MASYC offers – Standard Pitch ,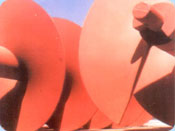 Short Pitch,Variable Pitch , Double Flight , Tapered Flight and Ribbon Flight Screw Conveyors to suit various applications. The Screw Flights are formed on the hydraulic press so as to maintain accurately the screw dia , pitch & the helix angle. Single Shaft, Double Shaft Paddle Conveyor mixers are also available. Screw conveyors handling highly abrasive material can be designed without hanger bearings up to the length of 12 m
( approx ).
Samplers & Sampling Systems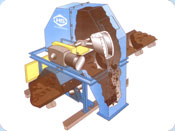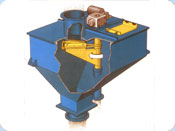 A complete range of samplers and sampling systems designed to ASTM, ISO, JIS or other local standards as required are offered by MASYC to suit various applications like Conveyors, Conveyor Chutes, Pipes(Gravity or Pressurized Flow) Launders & Bulk Containers. The complete line of standard & custom designed samplers for feeding process, control analyzers, metallurgical accounting & inventory
control requirements are available.